IMSA Fusion Overview
Background on the Illinois Mathematics and Science Academy

The Illinois Mathematics and Science Academy (IMSA) was founded in 1985 by Stephanie Pace Marshall and Nobel Laureate Leon Lederman. Today, the institution has two functions. One is to run a residential school for grade levels 10–12, and the other is to improve math and science education across the state of Illinois. IMSA is known for inquiry-based education and encouraging students to learn by doing through hands-on activity. A true pioneer in the STEM movement, IMSA takes science and mathematics concepts and applies them through technology and engineering applications. This philosophy can be seen in their residential program and through multiple student and teacher outreach programs. IMSA has been ranked by both Newsweek and the Wall Street Journal as a top college preparatory school.
IMSA Fusion History
More than 10 years ago, IMSA began working on an outreach program to prepare students in grades 4–8 for the STEM-focused subjects they will encounter in high school.
IMSA Fusion was created as a complete STEM program to provide additional enrichment to students interested in science and mathematics.
What started out as one module and seven pilot schools has grown to 12 complete modules implemented in more than 200 schools for the 2017 school year.
A Fusion of Student Content and Teacher Development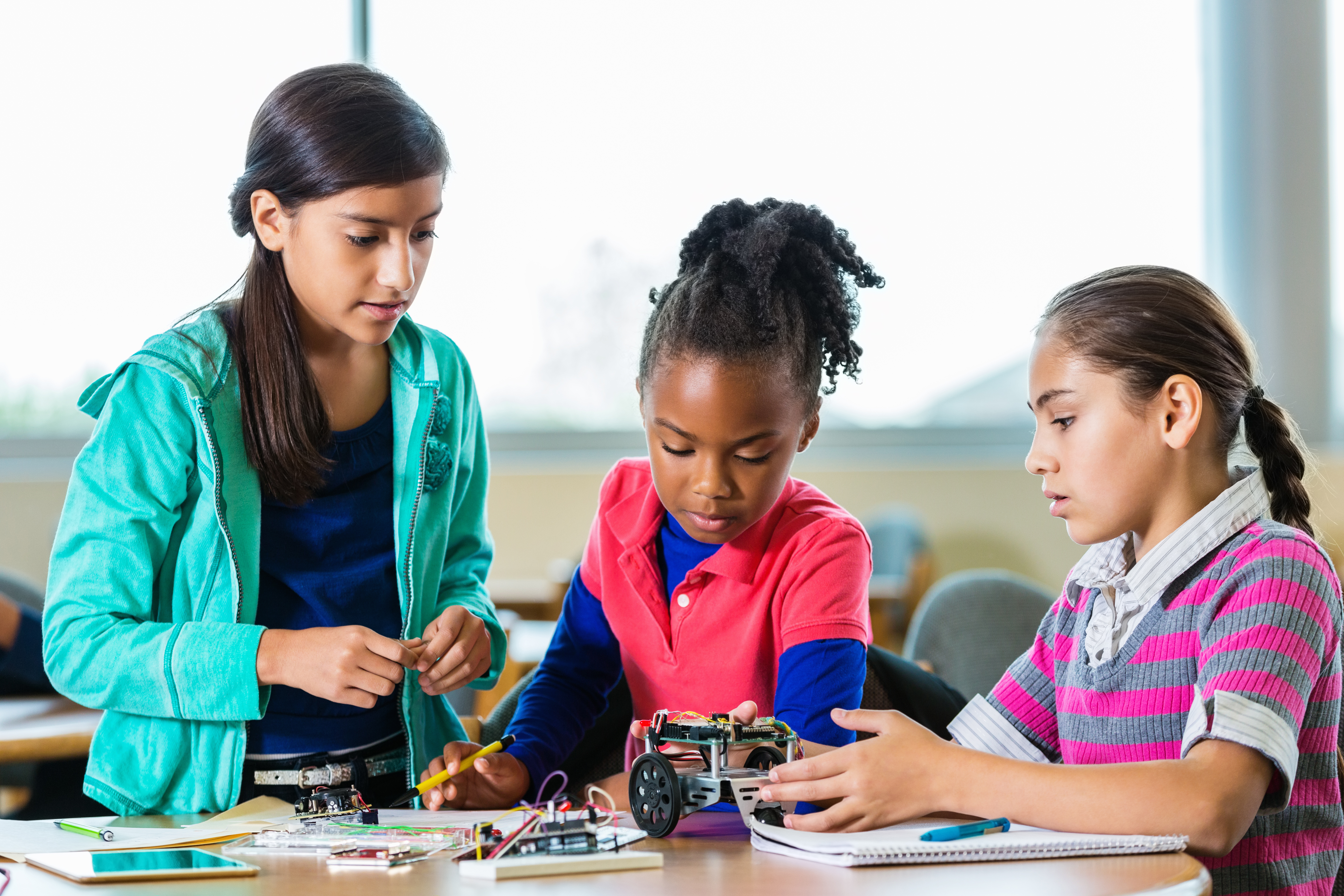 The name IMSA Fusion comes from the blending of inquiry-based student content and in-depth teacher professional development. Instructors that implement this program receive much more than just a teacher's manual and box of supplies. They also receive hours of video-based on-demand online training that truly sets IMSA Fusion apart from any other solution available. Training on both pedagogy and instruction for each activity is included in the program along with the award-winning program developed by the Fusion team at IMSA.
Top Rated STEM Program Now Available Nationwide
Flinn Scientific has collaborated with IMSA to bring this teacher-developed, research-based program to classrooms across the country.
Both Flinn Scientific and IMSA share very similar core values when it comes to STEM education, to encourage young scientific minds to explore, connect and discover through the deepest levels of inquiry and hands on learning.
The world-renowned educators at IMSA have developed a leading STEM program that has achieved significant success in Illinois. Flinn Scientific is honored to expand the reach of IMSA Fusion to educators nationwide through the use of interactive online technology that delivers best-in-class content and online training.